"Kardamili: The Largest Village of Messinian Mani, A Historic Gem of Unparalleled Beauty and Charm, Featured in Hollywood Films, and a Residence for Many Celebrities… The 'Wanderer' of the Peloponnese Always an Ideal Destination for Excursions!"
"This is a traditional stone-built village in the Peloponnese, one of the most beautiful villages in Greece, nestled in a windless cove opposite the lush islet of Meropi. To this day, the ruins of Venetian walls and the church of Saint John remain preserved on the island. On one side, it is bathed by the Messinian Gulf, while on the other, it leans against the slopes of Mount Taygetos."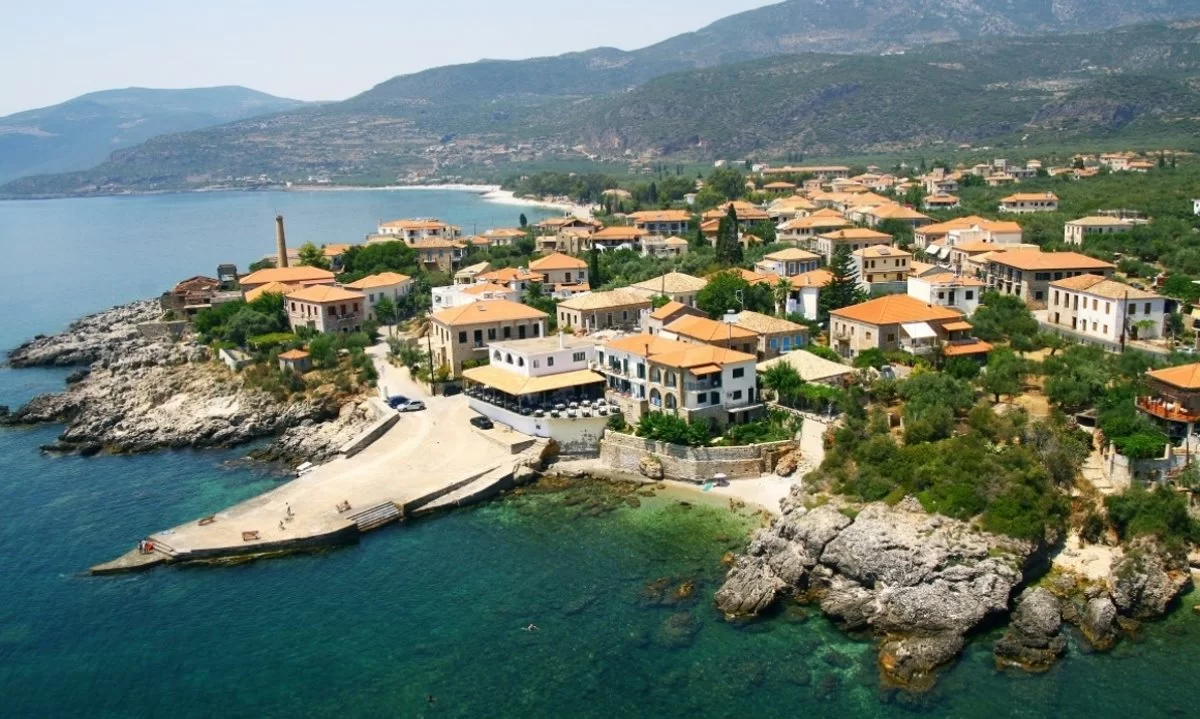 Historic Village
The history of Kardamili dates back to the time of Homer and the Iliad. The poet mentions that Kardamili was one of the seven cities Agamemnon offered to Achilles as a dowry if he married one of his daughters. Later, it was named 'Skardamoula,' and in recent years, the ancient name prevailed once again.
Kardamili became a refuge for refugees from Mystras after its destruction in 1460. They sought shelter in caves, which is why they were called the 'Troupakides.' In Kardamili, Theodoros Kolokotronis and the Maniot leaders planned the 1821 revolution.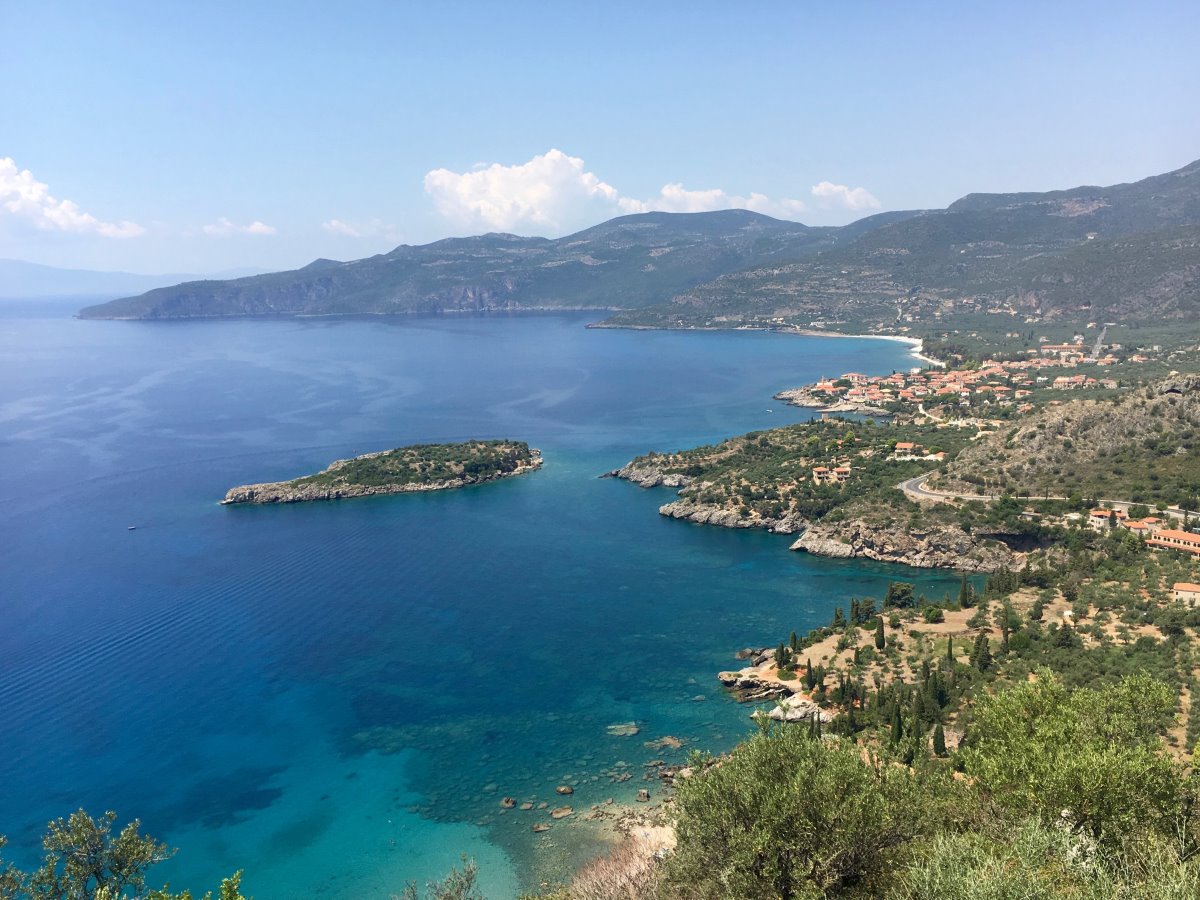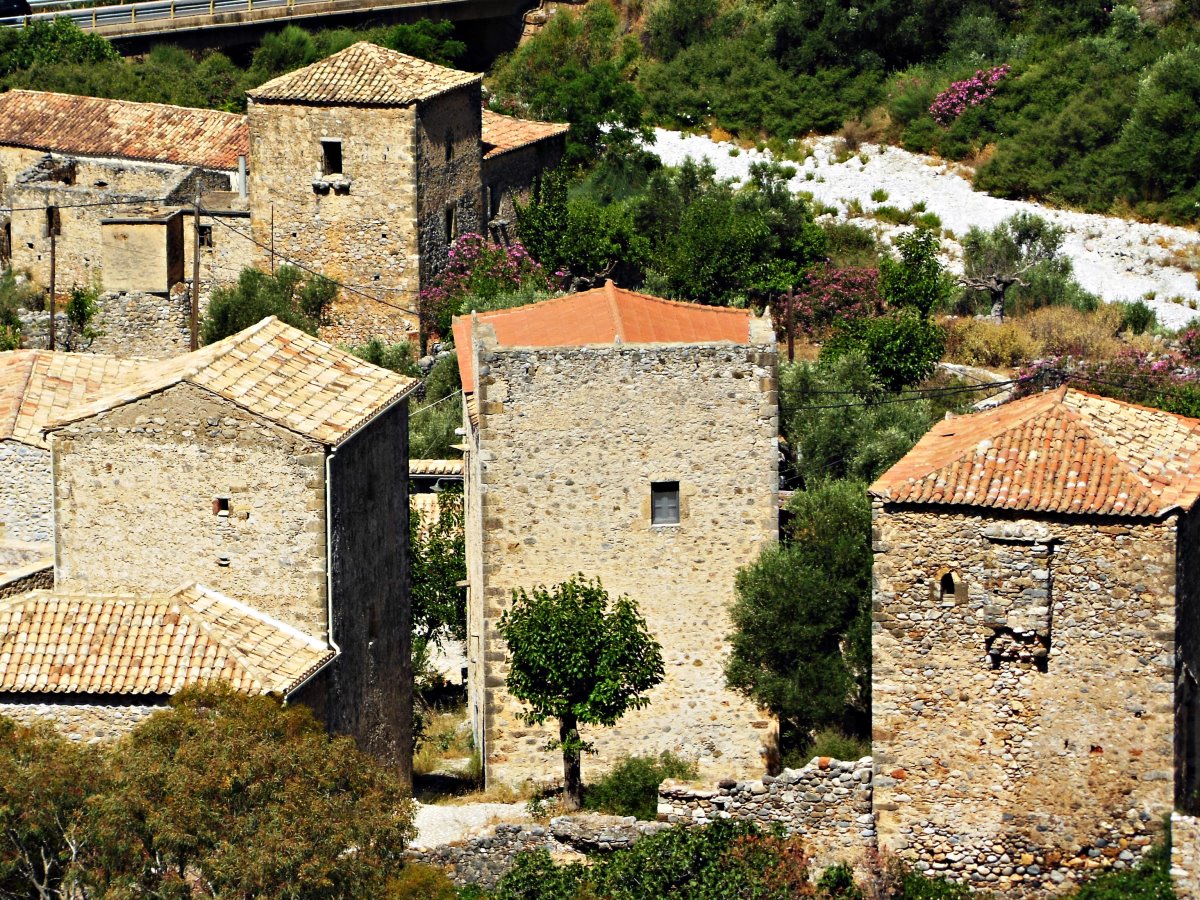 The Old Kardamili
The Old Kardamili is perched on the mountainside above the newer coastal settlement and stands as a unique attraction in the region. Its characteristic features include the tower houses built around the 18th-century church of Saint Spyridon, adorned with double-headed eagles from the Byzantine era, and the preserved buildings constructed 200 or even 300 years ago.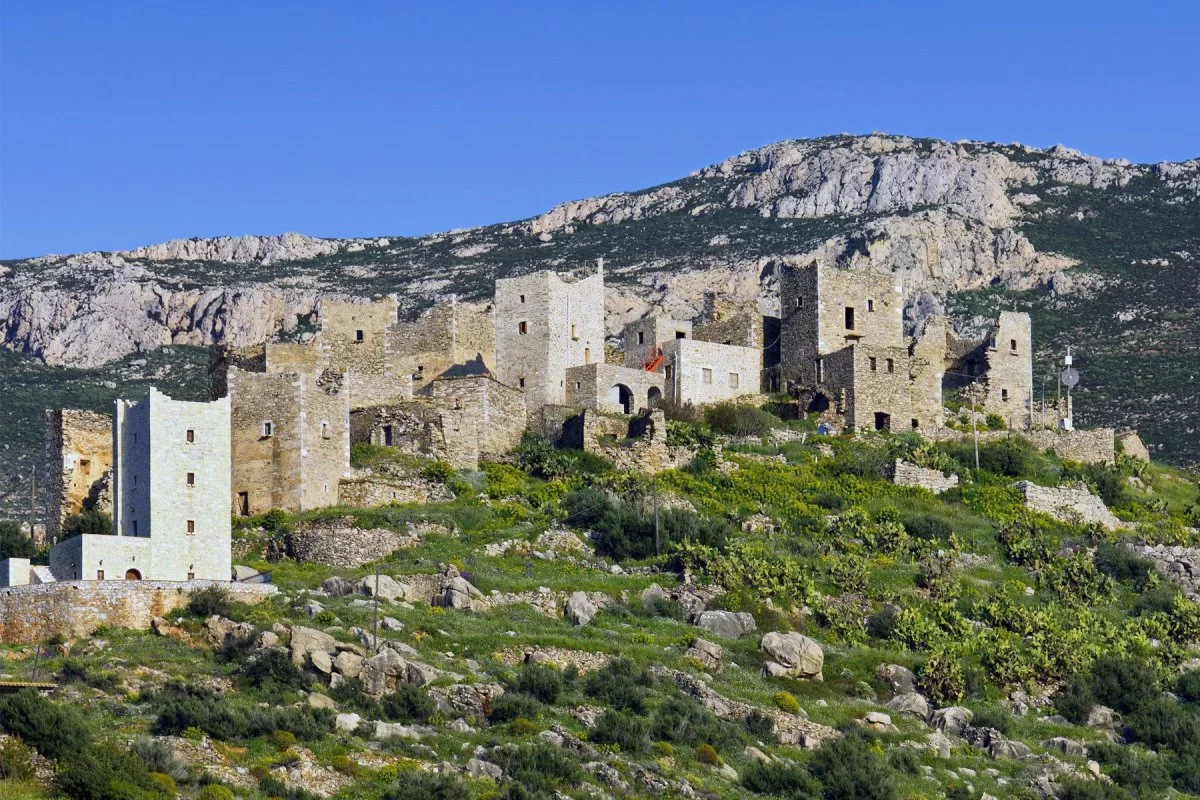 The entire region belonged to the renowned family of ship captains, the Mourtzinos-Troupakides, descendants of the Palaiologos, who were the rival power to the Mavromichalis in the domination of Mani. Scattered across the surrounding hills, one can find Byzantine and post-Byzantine chapels such as the monasteries of Agia Sophia, Karaveli, and Faneromeni.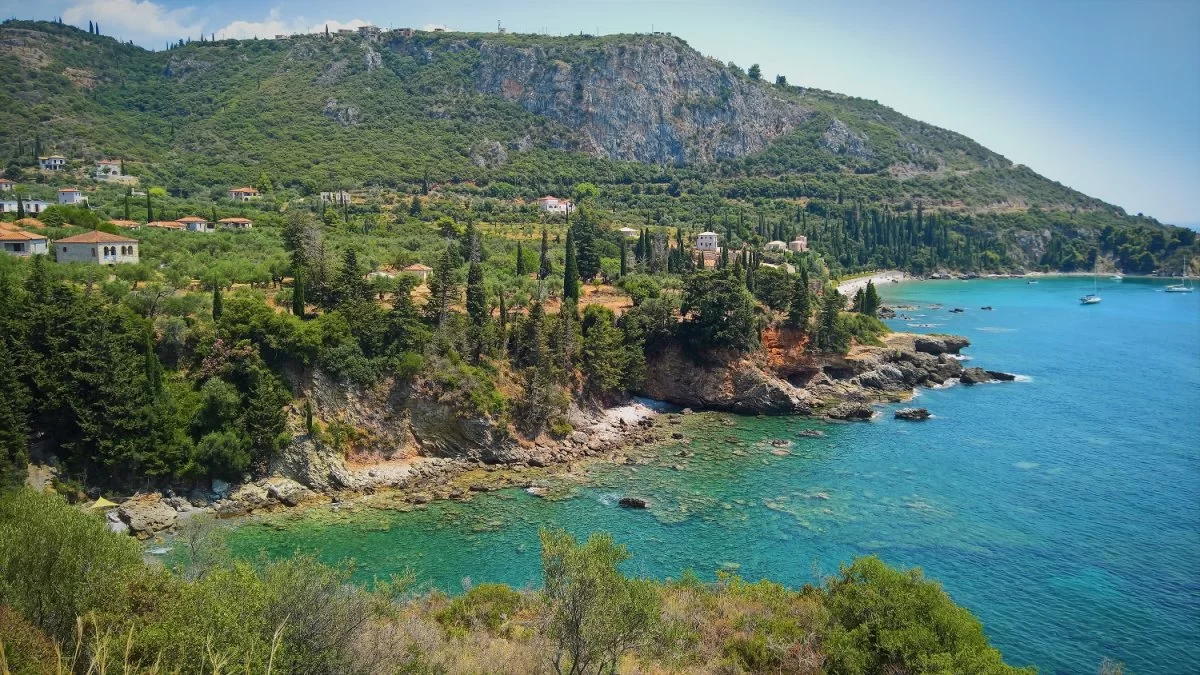 The Old Kardamili has a rich history and played a significant role in the liberation struggle against the Turks. On the castle gate, there is a marble inscription: 'On January 6, I came to the house of my paternal friend Captain Panagiotis Troupakis,' from Kolokotronis's memoirs.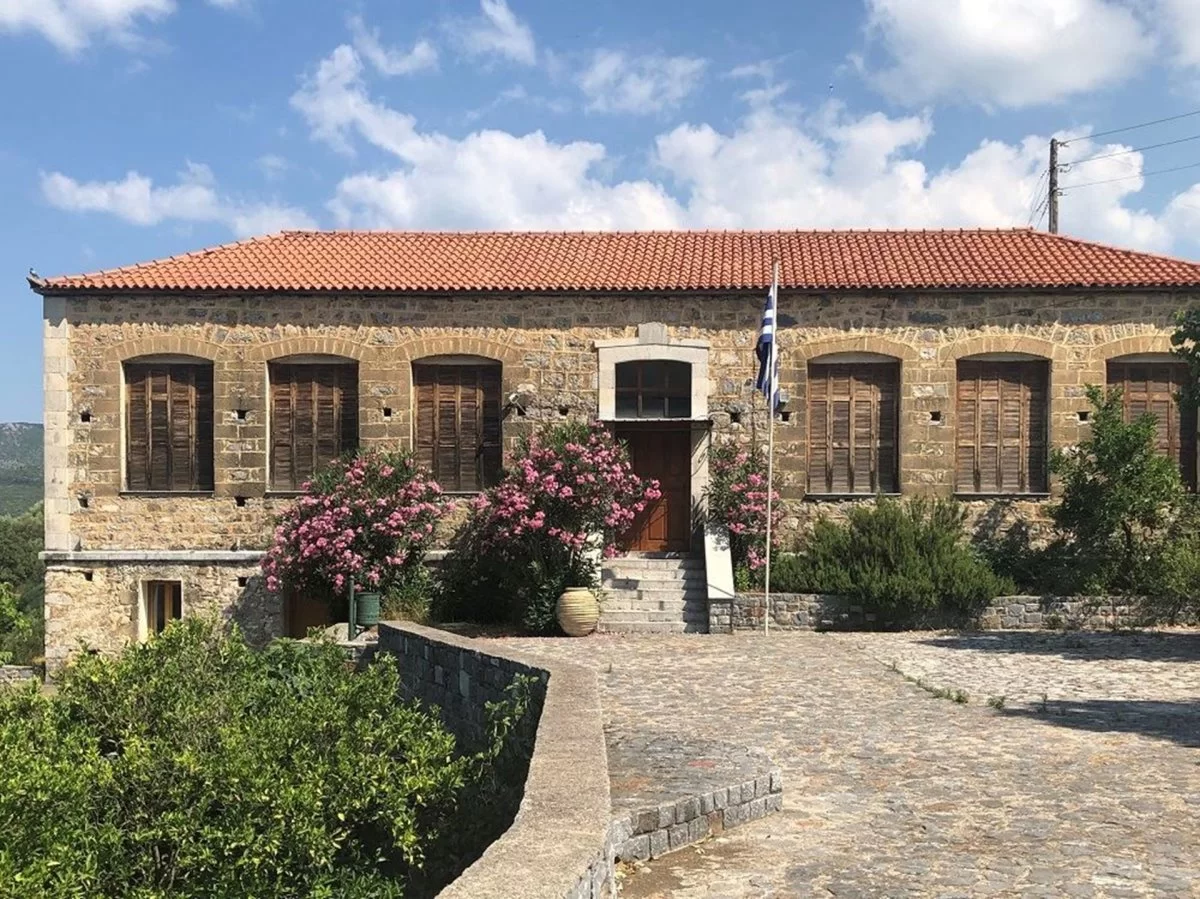 Following the path from the Old Kardamili to Agia Sophia, one can visit the sculpted tombs on the rock, which tradition says belong to the Dioscuri, the mythical children of the Spartan queen Leda.
New Kardamili
The new settlement is a lively resort filled with people, featuring mansions, lush slopes, and pebbly beaches. It boasts excellent tourist infrastructure, local taverns serving specialties, and atmospheric bars.
Many visitors, including artists, actors, and notable figures like Mariza Koch and the renowned British author Sir Patrick Leigh Fermor, have chosen Kardamili as their permanent residence.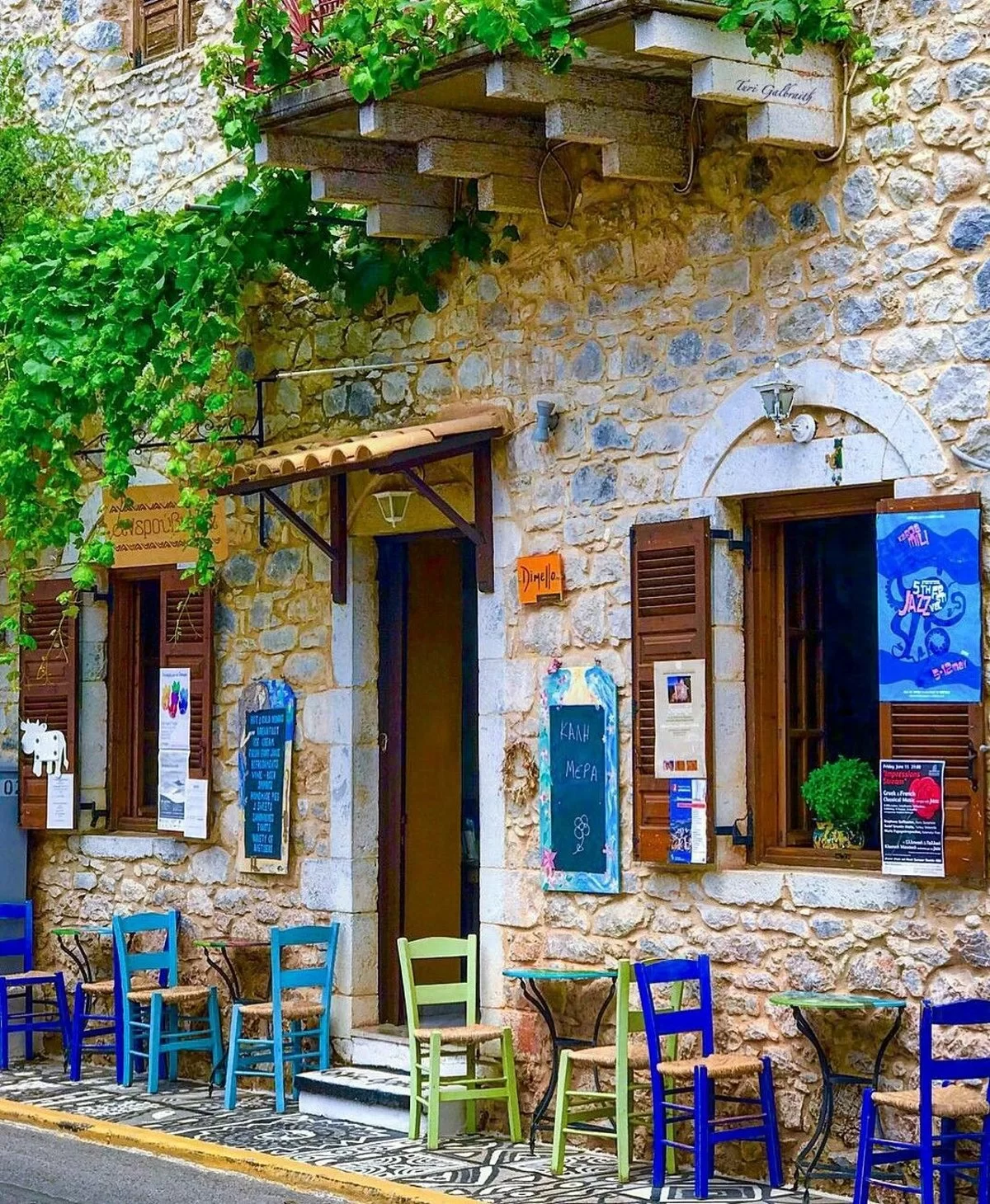 The picturesque stone backdrop of Kardamili has also attracted the bright lights of Hollywood. American filmmakers chose Kardamili as a natural setting for the movie 'Before Midnight' starring Ethan Hawke and Julie Delpy, which was shot in the area two years ago.
During the winter, you can enjoy the eerie landscape here and explore the region's beauty, which takes on a different color, while in the summer, the beaches of the area take center stage.
One of the most famous beaches in Kardamili is Ritsa. Further north, in the location of Langadakia, you'll find Porto Gatea, a rocky promontory with a beach full of salt pans. Very close to Kardamili is the beach of Kalimitsi, surrounded by tall cypress trees and shallow, crystal-clear waters. Right after Kalimitsi, you'll find the popular Fonias beach, with pebbles, deep waters, and the characteristic rock perfect for diving.
πηγή: travelstyle.gr